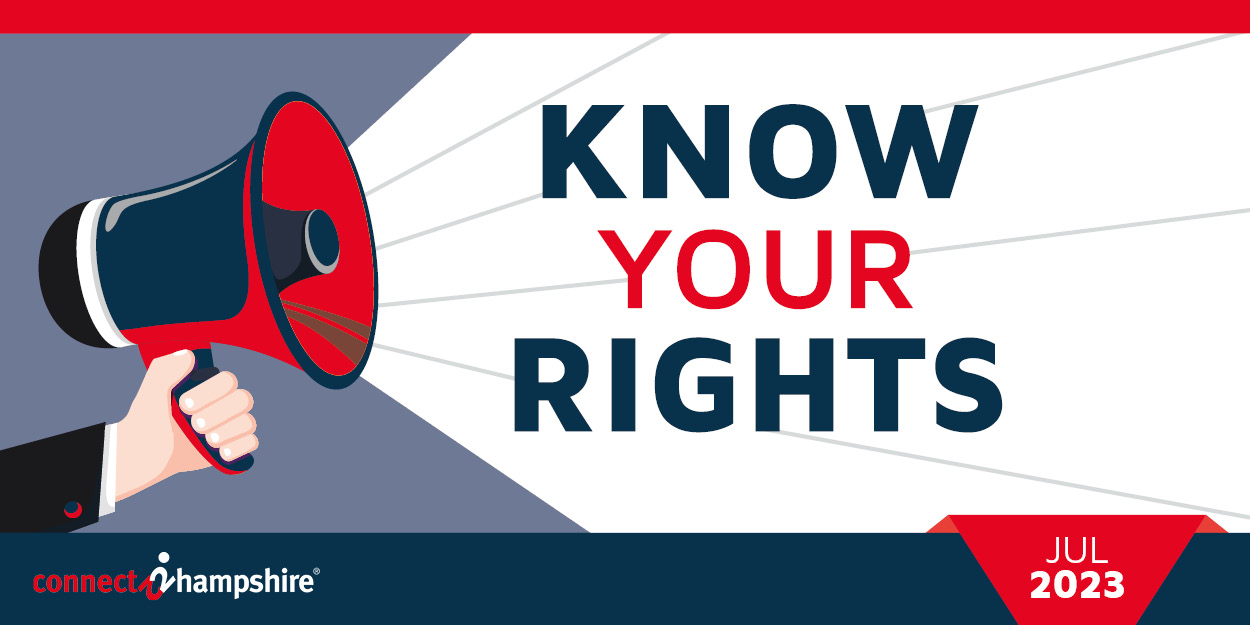 24 July 2023
Know Your Rights: Connect2Hampshire's Guide for Agency Workers
What is an agency worker?
An agency worker is someone who is employed by a recruitment agency and is placed for temporary "assignments" with companies ("hiring organisations"). Other names for recruitment agencies include "employment agency", "temporary work agency", "staffing company", and "employment business".
Are there fees involved?
Recruitment agencies can not charge you a fee for finding you a role. They can charge for some services, such as CV writing, training, or transport. Always check with them before signing anything and know you can cancel anytime (with notice).
What does the agency have to give me?
Before you are offered a job, the agency has to give you a key information document and a contract.
Once you're offered a job, they must then give you a written statement telling you:
your start date
how long the contract is expected to last
the type of work
about any expenses you may have to pay
the location
your hours
about any health and safety risks
about any experience, training or qualifications needed for the role
Always ask if you have not been provided with any of these.
Will I be treated as an employee?
You have worker's employment right from day one. During assignments, you have the same rights as permanent employees to use shared facilities such as canteens, parking, and creches.
After 12 weeks, you then qualify for "equal treatment" – this means you get the same rights as someone who was employed directly by the company. These rights include equal pay, pension enrolment, and paid annual leave.
Will I be paid less for working through an agency?
No! You are always entitled to National Minimum Wage for the hours you work, and after the 12-week period, you are entitled to the same wage as a permanent employee in that same role.
Always make sure you submit your timesheets by the deadline stated, as this can result in a delay in your wages being paid.
I have more questions!
Our expert Consultants are here to answer all your questions about working with us, and would be happy to help!
Share this blog post
Why not subscribe to this blog and receive blog updates!
Subscribe